[CWIS]Join a culture of collaboration,creativity&innovation!
15-08-2017骏荣编辑
The CWIS family welcomes you!
Chun Wing International School
I. School Profile:
Shantou Chun Wing International School was founded by the 14th World Outstanding Chinese Award Winner - Dr. Arthur Cheung and his wife Dr. Maggie Lam. The school was opened in September, 2015 as a high standard international school. It is located in China's most famous gourmet production town – Gurao, covers an area of 100 acres, with construction area of 100,000 square meters, just a 5-minute drive away from Chaoyang high-speed railway station. The school was built in accordance with provincial standards and a wonderful campus, first class facilities and teaching team. It is a boarding school with small class size. Our teaching team is composed of experienced teachers, rich affinity and love! Having foreign professional English teachers, it makes us unique and by using textbooks imported directly from Oxford Press in Britain, this definitely differs us from other schools.
"Train up a child in the way he should go: and when he is old, he will not depart from it." We committed to develop our children into 'citizens of the world' with a foundation of Chinese culture and a broad international perspective.
What are your lifetime goals? We believe that you are the people you surround yourself with.
Leaded by our school supervisor Dr. Maggie Lam, our teaching team is composed of teachers with experience, rich affinity and love! As the school is expanding now, you are invited to join this big family!
II. Position required
Foreign English teachers
III. Requirements for Foreign English teacher
1.English as first language
2.Qualified teacher (with certificate)
3.At least 3 years of teaching experience
4. No bad habits with good health
5.Honest, punctual, modesty, self-disciplined and optimistic
6.Caring and patient, communicative and affinitive
7.Possess "Foreign Expert Certificate" are preferable
8.We are a smoke-free school. No smoking is allowed. Non-smoker is preferable, and those who are well-qualified must stop smoking after being employed by our school.
IV. Teacher's welfare
1. National holidays.
2.Higher salary and better welfare than other schools(including social insurance for teachers according to the provisions of the state)
3.Free accommodation with cathering; individual suite is provided for each teacher.
V. How to Apply
1.By email: please specify which post you are applying with your contact details, attached CV, copy of reference letter, title certificate, teaching certificate, passport , honor award, recent photo, and send to info@cws-edu.com with compressed file. (Title must be given to the compressed file, Title Format: Name + section + subject.)
2.By express post, information must be marked on the envelope for the position apply, with all the documents required.
3.Information will be screened, suitable candidates will be contacted by phone; personal data will be kept confidentially and will not be returned.
Welcome to join our professional teaching team!
School address: Linwei Xi Road, Gurao Town, Chaoyang, Shantou, Guangdong, China
E-mail address: info@cws-edu.com
Direct line: 0754-86715888;
Pinky:+86-15914728258; Mr. Zhang:+86-13794126678
Post code:515159
Traffic:Shenzhen Bei/Guangzhou South to Chaoyang high speed railway station
一 、Teaching and working environment
Multi-media purposes classroom with LCD screen blackboard
New and spacious teacher's office and administration block
二 、Single premium suite room for teachers
三 、Catering
Comfortable and sanitary "Cherish" Dining Hall
Delicious and nutritious food
Students and teachers are having meals together happily
四、Teachers' training
School supervisor Dr. Maggie Lam provides teachers' educational training
Hong Kong well-known educational expert, Principal Mok shares her teaching experiences and the development of the teacher profession
School leaders constantly provide training for teachers
Our elite teachers participate in all kinds of teaching skills competition
Participating in charity events with students
CWIS teacher representatives take part in academic and cultural exchange with schools in Hong Kong
Teachers' aerobic class
Public holidays and benefits
五. Learning and growing with students through playing and participating in various activities with students
Reading festival
Speech festival
Arbor day
Mid-autumn festival
Art & Craft
Tug of war
Spring picnic
Children's Day
Fashion show in Halloween
Term End Talents' Show
Fire Drill practice
Christmas Celebration Activities
Teachers' Sharing
Zhang Li:
I met a better myself in Chun Wing. My deepest feeling in this big family is that what you think; Chun Wing is doing now…we pay attention to appearance here. School chairman and supervisor created the most advanced hardware facilities in Guangdong Province, which reflected the purpose of environmental education. We also emphasize on "quality", just as the educational philosophy advocated by our school supervisor, "Virtues before talents". Meticulous management, rich and colorful high-quality campus life; we strive to cultivate future leaders here. I am thankful to Chun Wing for giving me success, Pride and Happiness!
Ms Huang from Preschool:
I have been in this warm and happy family for two years. Leaded by our school supervisor, we dispersed a lot of seeds with love and hope and we rewarded a lot at the same time. Children treated us as best friends; Parents told us children made great progress; Working hard with other colleagues and made achievement; Being praised by school leaders…it is worthy for working hard in Chun Wing! We are so proud of being a preschool teacher and we are grateful to have the support of all parents! Thank you very much to Chun Wing and all the children for giving us the opportunity to look for our innocence and happiness in the work!
New P.E. teacher Mr. Zuo Lianghao:
Time flies, I have been working here for nearly two months. I got a great feeling for working here since I was very happy in Chun Wing. There are trees lined campus and broad and smooth playground; There are magnificent world famous university named buildings (Cambridge, Oxford, HKU, Peking University etc.); There are knowledgeable teachers, and foreign teachers with cheerful personality, we all feel happy here!
During last two months, I not only trained students' physical fitness, but also focused on developing their interest. I want the children to build a better character because teaching is a process of "Life affecting life".
I love Chun Wing and it is my family. Be thankful to our school supervisor for creating such a good working place for us!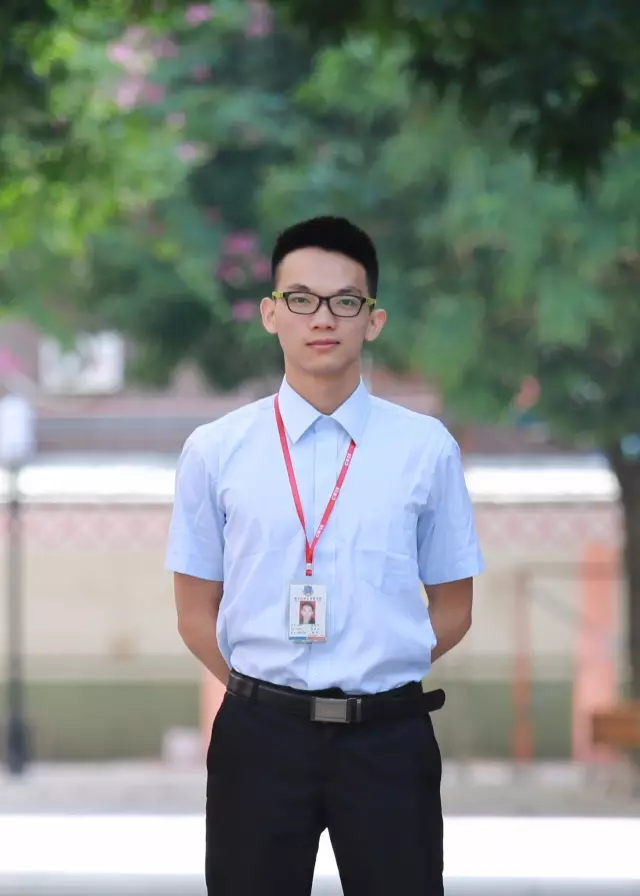 Art teacher Mr. Jiang Yatao:
There is a slogan in Chun Wing:Chun Wing Chun Wing, we are distinctive! I experienced the advanced teaching methods when I came here; good and advanced teaching facilities; excellent accommodation let me feel grateful! I met many colleagues here and gained friendship. I could teach and educate people to actualize their own values. Chun Wing, thank you very much!